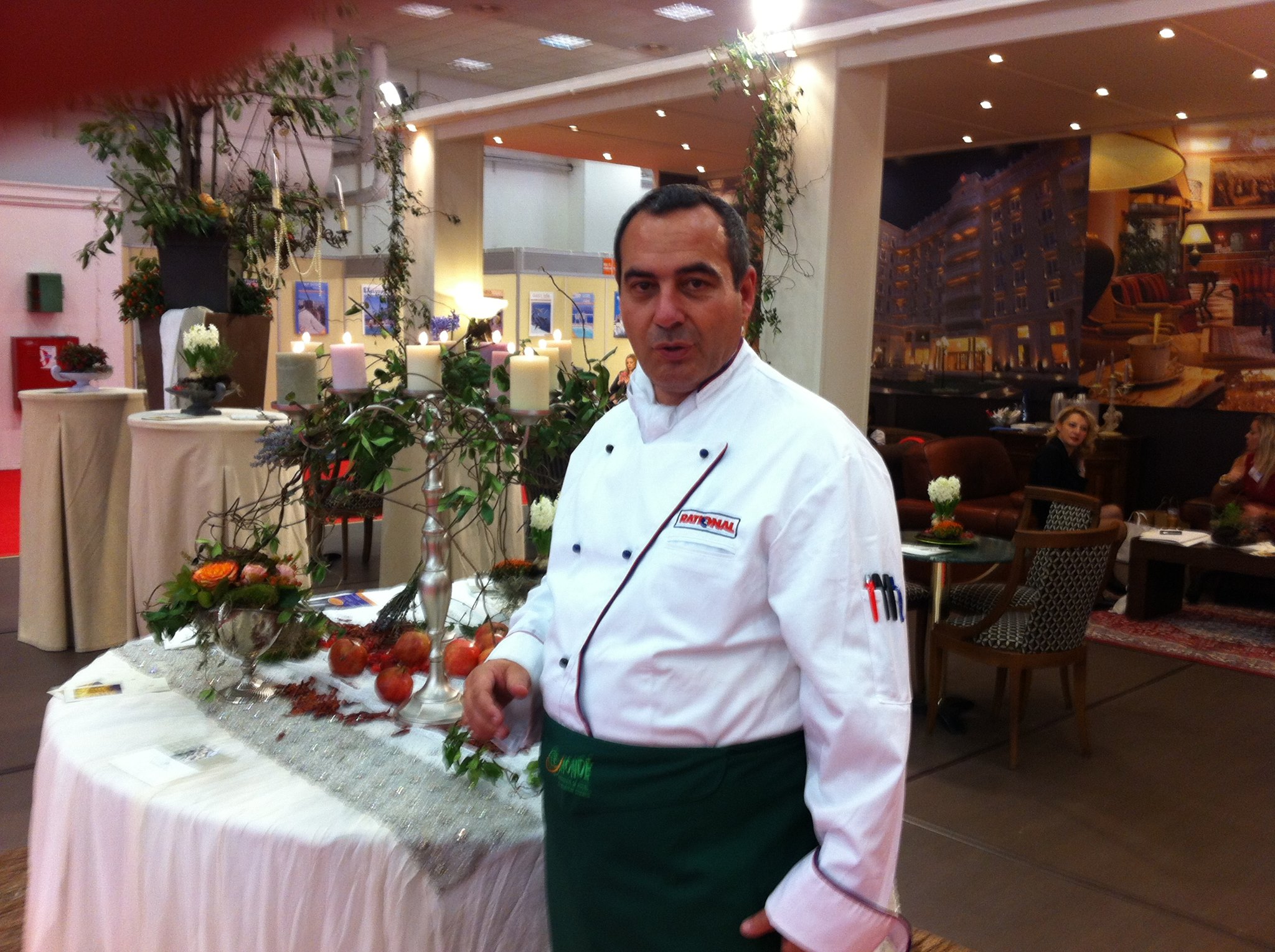 ΠΑΝΑΓΙΩΤΗΣ ΚΟΚΚΑΛΑΣ
Panagiotis Kokkalas, Executive Chef with more than 20 years experience and Founder of "Greco Food",has combined his name with the Greek cuisine and the Greek products. He graduated from the "School of Tourism & Maritime Business Management-Chandris" in Chios and is a member of the IBM" International Bartender Association" and the "Journalist of Greek Flavors".
Tireless and with many dreams for his country, he always looks for new ways to promote the Greek cuisine with its unique products.
He was manager and owner of several restaurants in Greece and abroad. Organizing events and exhibitions in collaboration with official local government bodies, the European Agency of Strategic Planning and especially the Peloponnese region. He managed to earn many distinction, both local and international.
All the above motivated him to create the "Gateway of Peloponnesian Culture", where he joins the Mucenaean and Minaon culture, promoting that way folklore, mythology, history, local products, unique flavors of the traditional local cuisine, beauty of the nature of each region, marrying the gastronomy with alternative forms of tourism.
Αλλες δρασεις απο: ΠΑΝΑΓΙΩΤΗΣ ΚΟΚΚΑΛΑΣ